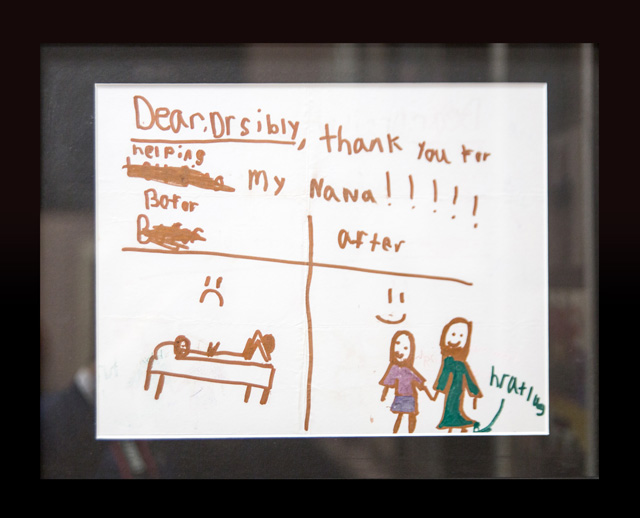 I have been a patient at Dr. Sibley's for a few years. He has become my go to doctor for most aches and pains. He gets to know his patients and he understands the needs of those that cannot or do not want to take a pill to hide the symptom/s. He has been a true blessing in my health care and recovery from cancer treatments. He's worth the time and investment if you truly want your body to heal and feel better.
Vonda Zimmerman
Dr sibley is the best Dr. I came in with back pain and Elbow pain and carpal tunnel. He has fixed everything that was wrong with me. I would definitely recommend him to everyone. I have sent many of my friends to him and they all like him very much. The staff is great Kim is the best. All of the girls are very good at what they do we love coming in to see them. ???? P.S. Kim, Jess and Kayla are all very fun to aggravate. They love their job very much.
Dwayne Jenkins
Awesome! Office staff is exceptional – friendly, knowledgeable and always a smiling face! Dr. Sibley is one of a kind! Very thorough – asks questions, listens to what you have to say and ALWAYS fixes my pain! Very personable, takes care your issues, knows all the good doctors, has the latest and greatest information and equipment to do his job! You will definitely leave feeling better with both your pain and spirit!
Delores Spradlin
I have been seeing John for several years. Five stars is not enough, 10 would be a better assessment. I have referred friends and colleagues and they share my appreciation for the overall health that Sibley Chiropractic has helped us achieve. Nearing 40 years of age I am able to enjoy a very active life while I watch those I grew up with complain that they're getting too old to "do that", whenever "that" includes vigorous activity.
Glen Reser
I have been seeing Dr. Sibley for more than 13 years. He is very knowledgeable, informative & knows the best treatment for your problem. In addition, he has THE BEST personality!!! His staff is top-notch, always professional & goes above & beyond to help!!! You won't be disappointed!!!
Mary Robles
Before Dr. Sibley, I couldn't have fun on shopping trips because I would have to stop to sit. Now I shop, help with yard work, help with remodeling projects… basically, anything that I want. I'm so excited to know that the pain isn't a way of life!
Sue